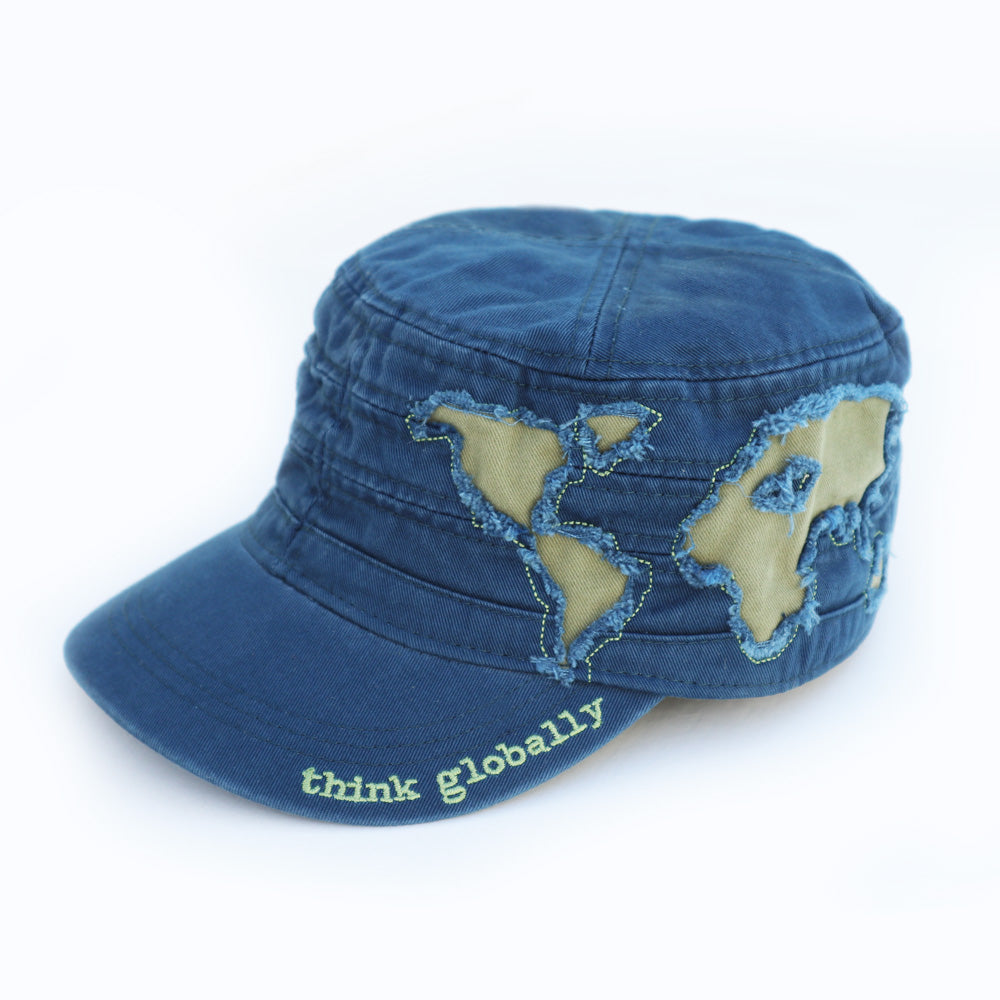 Details
Are you a globally-conscious person who wants to promote a global mindset? If so, the Think Globally cap is a must-have addition to your wardrobe!

This 100% organic cotton hat features the continents using a cool torn-edge effect, and the Think Globally message is delivered in olive-green embroidery on the brim. The inside of the cap includes a surprise image to keep you thinking globally all day long! On the back, find the signature Thinking Caps logo patch, along with the ability to adjust the size of the hat to provide you with a custom-fit.

A great look. A great fit. A great message. A great gift.

Think Globally!