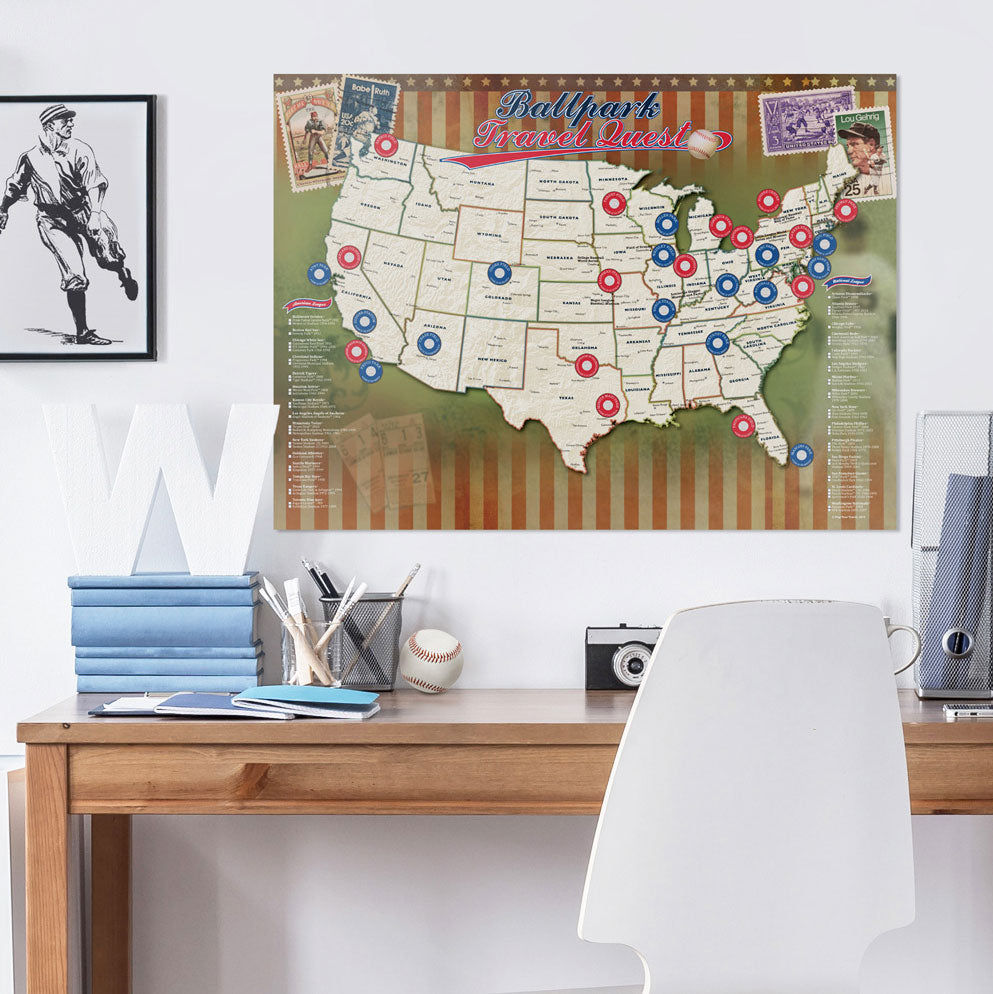 Map Your Travels
Ballpark Travel Quest Poster
Details
On a quest to visit all the stadiums?
This unique baseball map poster set displays stadiums (past and present) throughout the country on a one-of-a-kind baseball map set. Perfect for tracking baseball road trips and favorite stadium destinations.
Great Gift
The Ballpark Travel Quest poster set is a great gift for any baseball fan. This map is fully laminated and includes stickers so you can mark the ballparks you've made it to so far! You can also use the checklists to cross a few parks off your list. 
Poster Size
26" x 19".